GFT SPECIAL AREAS TEAM PREPARE FOR NEGOTIATIONS
Updated Sep 23, 2016 12:11 am
This page viewed 1183 times.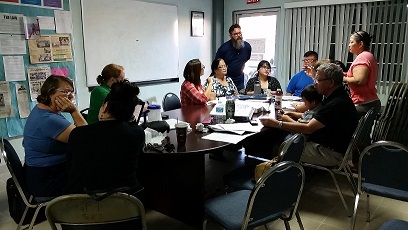 Members of the GFT – GDOE negotiation team for each special area gathered on Monday to prepare for negotiations. Team members compiled their proposed language. Special areas include Guidance Counseling, School Health Counselors, Special Education, Fine Arts, Practical Arts, Library and Audio-Visual Services, Computer Program, Head Start and ESL.
POSTING OF COMMENTS FOR GFT MEMBERS ONLY