RECEIVE A $20 HOME DEPOT CARD OR $20 GAS!
Updated Dec 1, 2016 5:35 pm
This page viewed 1170 times.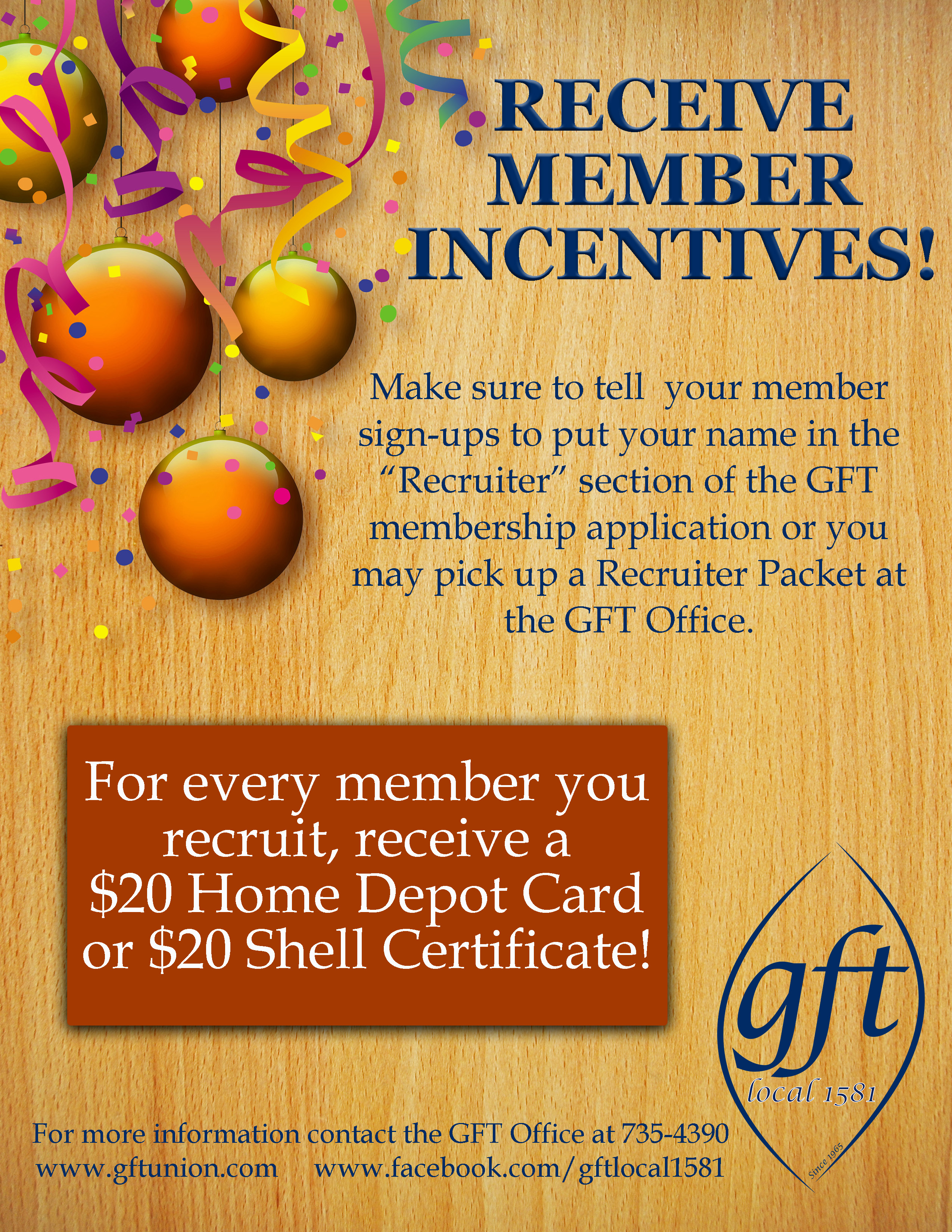 For every member you sign-up, receive a $20 Home Depot Card or $20 Shell Certificate! Make sure to tell your members to put your name on the recruiter section of the GFT membership application. For more information, please contact the GFT Office at 735-4390.
POSTING OF COMMENTS FOR GFT MEMBERS ONLY