GFT TREASURER LUJAN SWORN IN AS GEB MEMBER
Updated Jan 3, 2017 3:41 pm
This page viewed 1194 times.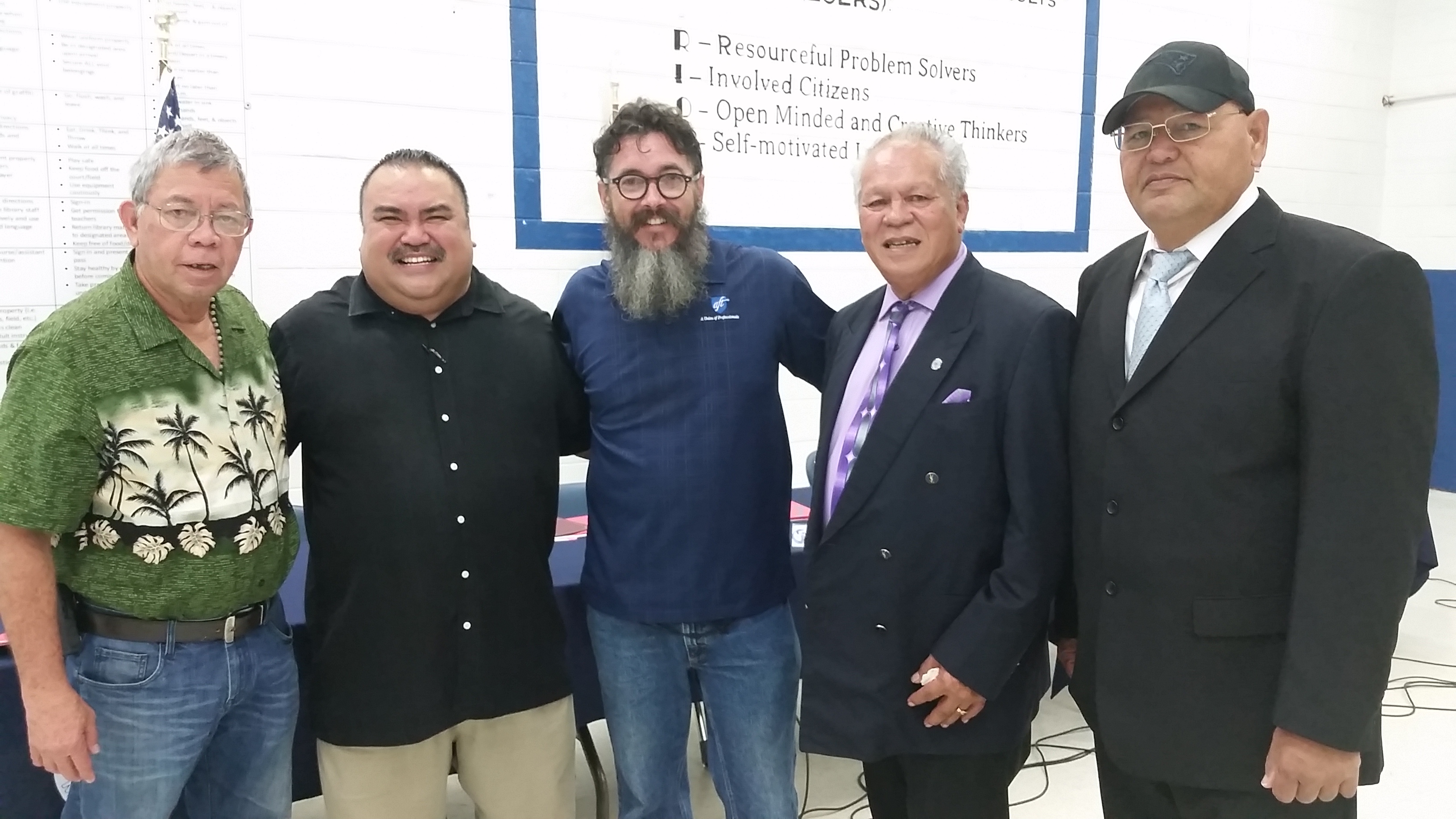 The Guam Education Board members were sworn in at the special meeting held on Tuesday, January 3, 2017 at Jose Rios Middle School. GFT Treasurer, James Lujan, a retired teacher and coach, was one of the six elected Board members.
GEB Chairman, Peter Alecxis Ada, expressed the Board's commitment to work with GFT. Ada is aiming to finalize the Teachers' Collective Bargaining Agreement by January 31st.
POSTING OF COMMENTS FOR GFT MEMBERS ONLY