LAW ENFORCEMENT MEMBERS ATTEND HEARING ON P.O.S.T.
Updated May 23, 2017 4:55 pm
This page viewed 1186 times.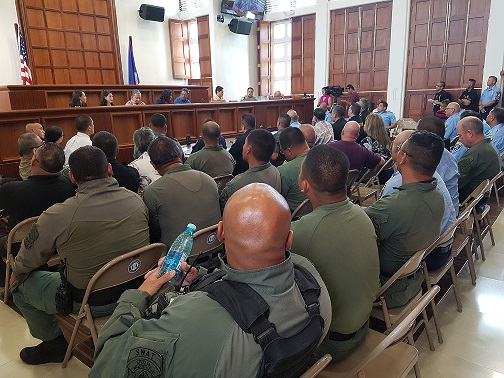 An Informational Hearing regarding the P.O.S.T. (Peace Officer Standards and Training Commission) was held today at the Guam Congress Building by Committee Chair, Senator Telena Nelson. Concerns regarding the Physical Fitness Test and the impact of the results were brought up to Senators at the hearing. Commission members presented recommendations of amending the standards set in Public Law 32-232 to include extending the implementation of the fitness test to 2020.
POSTING OF COMMENTS FOR GFT MEMBERS ONLY