GFT & GEB RATIFY TEACHERS' CBA
Updated Sep 21, 2017 7:09 pm
This page viewed 1248 times.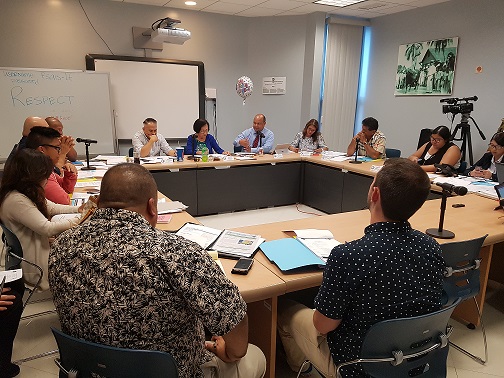 The Guam Education Board approved and signed the revised Teachers' Collective Bargaining Agreement (CBA) at last night's board meeting. GFT members also ratified the CBA in a unanimous vote at last week's ratification meeting. The CBA will now be submitted to the Attorney General for review and approval then to the Governor for final signature. Both GFT and GDOE negotiation teams are hopeful the CBA process will be finalized and complete soon.
POSTING OF COMMENTS FOR GFT MEMBERS ONLY