RESCHEDULED UNTIL FURTHER NOTICE: PORT DAILY OVERTIME COURT HEARING
Updated Oct 17, 2017 4:45 pm
This page viewed 1250 times.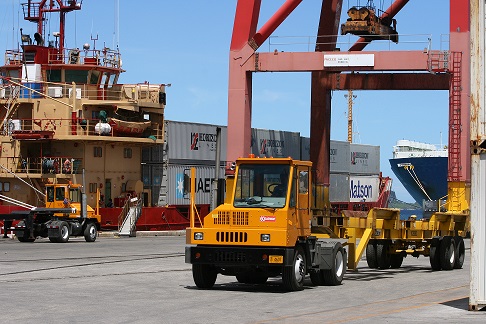 A hearing on the daily overtime pay owed to Stevedore members at the Port Authority of Guam was scheduled on Friday, October 20, 2017 but is now RESCHEDULED UNTIL FURTHER NOTICE.
As stipulated in the Port's payroll policy 04-88 and the Port's current Terminal Tariff, overtime is defined as any hours worked beyond (8) hours in a day. Furthermore, work schedules have been adjusted in contrary to the Guam Legislature's 2009 Port Rules and Regulations stating, "The workweek may be changed, but only if change is intended to be permanent and is not made to evade overtime requirements or policies." Stevedores are currently working four (4) ten (10) hour workdays and have not been paid accordingly.
POSTING OF COMMENTS FOR GFT MEMBERS ONLY