WHY BECOME A GFT MEMBER?
Updated Oct 29, 2017 5:33 pm
This page viewed 105 times.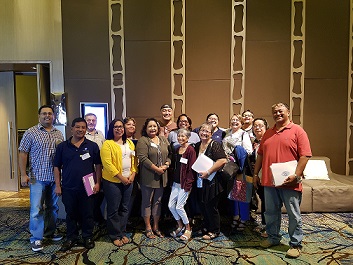 "In 1988, I was a new teacher and was asked to be a member (GFT). I didn't sign-up at the time because I thought there was no need. However, after hearing a story about another teacher, I decided to safe-guard myself and get on board. I resigned from the department in 2014. Now I have come back to the system to teach again, still having the same thought to safe guard myself. To take it a step further, I became a steward. By doing so I can learn more to help myself and others." - Elaine Ulloa, GDOE Union Steward
Sign up today with your union steward or by contacting 735-4390. Already a member and interested in becoming a steward? Call 735-4390 for more information.
POSTING OF COMMENTS FOR GFT MEMBERS ONLY