GENERAL MEMBERSHIP MEETING NOVEMBER 13
Updated Nov 6, 2017 12:13 am
This page viewed 99 times.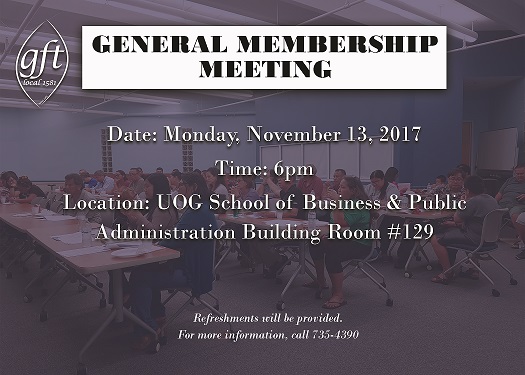 The next General Membership Meeting is on Monday, November 13, 2017 at the UOG School of Business and Public Administration Building room #129 at 6pm. Members are highly encouraged to attend for updates on Collective Bargaining Agreements, current issues and upcoming events. Refreshments will be provided.
POSTING OF COMMENTS FOR GFT MEMBERS ONLY