GFT REACHES OUT TO GUAM DOL ON HAZARD PAY
Updated May 5, 2017 12:01 am
This page viewed 1211 times.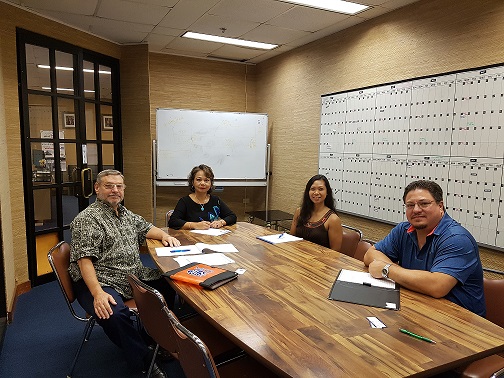 GFT representatives met with the Guam Department of Labor Director, Sam Mabini, and Administrator, Greg Massey, to discuss issues regarding hazard pay for employees at the Guam Behavioral Health and Wellness Center and nurses at the Guam Memorial Hospital Authority. GFT representatives reached out to the agency to obtain information that may help address the concerns of affected members.
POSTING OF COMMENTS FOR GFT MEMBERS ONLY