GFT TB TEST & HEALTH FAIR AUG. 5
Updated Jul 30, 2017 4:08 pm
This page viewed 1236 times.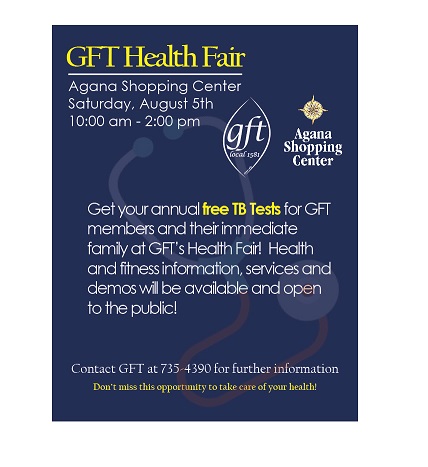 The GFT Annual TB Test and Health Fair will be on Saturday, August 5, 2017 at the Agana Shopping Center from 10am to 2pm. TB Tests are free for GFT members and their immediate family! Health and fitness information, services and demos will be available and open to the public! For more information, contact the GFT Office at 735-4390.
POSTING OF COMMENTS FOR GFT MEMBERS ONLY